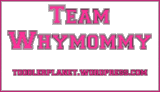 Are you a woman? Are you in love with a woman? Do you have a friend that is a woman?
Is your mom a woman?
Are there any women in your life you care about? Then you need to read this post.
It turns out that you don't have to have a lump to have breast cancer.





Inflammatory breast cancer is often misdiagnosed as mastitis because many doctors have never seen it before and consider it rare. "Rare" or not, there are over 100,000 women in the U.S. with this cancer right now; only half will survive five years. Please call your OB/GYN if you experience several of the following symptoms in your breast, or any unusual changes: redness, rapid increase in size of one breast, persistent itching of breast or nipple, thickening of breast tissue, stabbing pain, soreness, swelling under the arm, dimpling or ridging (for example, when you take your bra off, the bra marks stay – for a while), flattening or retracting of the nipple, or a texture that looks or feels like an orange (called peau d'orange). Ask if your GYN is familiar with inflammatory breast cancer, and tell her that you're concerned and want to come in to rule it out.

There is more than one kind of breast cancer. Inflammatory breast cancer is the most aggressive form of breast cancer out there, and early detection is critical. It's not usually detected by mammogram. It does not usually present with a lump. It may be overlooked with all of the changes that our breasts undergo during the years when we're pregnant and/or nursing our little ones. It's important not to miss this one.
I have been reading WhyMommy's blog and I am bowled over by her strength and passion. This woman is exploring new options, utilizing her resources, gathering her friends, and dancing.
This is the internet at its best–a community, a source for knowledge, an engine for good.
This woman is going to save lives.