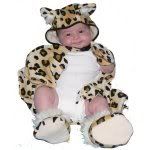 I'll never forget Halloween, October 31, 2006…because that is the day that my husband called to say he would be arriving in Killeen, TX, in hours, from Iraq.
A Halloween Homecoming, that was a real treat. However, there was a trick, or a catch, if you will.
He was home a couple of weeks early because my dear little baby was due in surgery on November 6…the day after my husband's 30th birthday.
My husband never got to journey home with his men, all of whom survived the deployment, thank the Lord. My husband never got the big reception in the gym. And he was never able to really celebrate his 30th birthday.
But he came home. His men came home. And our baby's heart was healed.
So, on the balance, Halloween is still my favorite celebration of the year, bringing more treats than tricks. I am hoping to enjoy a calmer, less eventful Halloween today.
Happy Halloween!