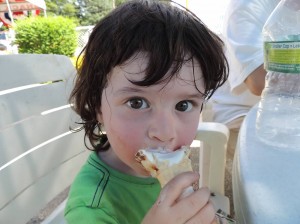 Here's an interesting concept:
Modest Needs
.
Once upon a time, so the story goes, neighbors took care of each other. They were often in the best position to determine who really needed help, and what sort of help they actually needed. Then the Depression came along and it was like a case of national bad luck–almost everyone, it seemed, needed help. So, the government stepped in with its relief, recovery, and reform. Along the way they instituted safety nets that are the sacred cows of liberals and the demons of conservatives.
But I'm not here to talk politics.
I'm here to mention something interesting I noticed in the BlogHer Ad on my sidebar–a charity that has a new take on the idea of neighborhood hat passing. If you are an ordinarily self-supporting household who just had a spot of bad luck, you can apply for a modest needs grant. Once you get back on your feet, it is easy to return the favor by becoming a donor yourself.
If you have some extra money and would like to choose exactly what sort of need to fund, you can use modest needs to find a deserving person or family. You purchase points and then use your points to fund needs. Your money is pooled with others, so every little bit really does help. You can make a one-time donation or set up a recurring donation, which will be doubled by a matching grant.
Modest Needs does due diligence and pays the requested bills directly–so you can rest assured the money is actually going where it is supposed to go. And you'll be able to receive testimonials from the needs you've helped to fund.
So, if you can't pay the heating bill this month because you were put on bed rest, or you have some extra cash and would like to help out someone in need, check out Modest Needs.
Anyway, I saw that on my sidebar and I thought about how generous all my readers are and how some of them occasionally are in need of a little financial assistance.
Photo Credit: Change Happens