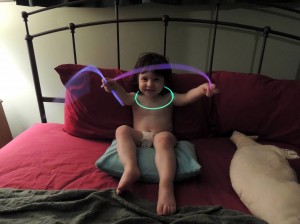 Are your spouses taking advantage of the
post-9/11 GI Bill
?
Part of the bill allows the servicemember to transfer the tuition benefits to family members.
In order to qualify, my husband needs to transfer the benefits and then complete an additional service requirement (beyond his initial commitment).  He already completed his initial active duty commitment and just finished his IRR requirement and now he has decided to stay on in the National Guard.  Mostly he is staying in the Guard because he enjoys being able to continue serving but the ability to transfer his educational benefits to our kids definitely helps, too.
What do you think of the post-9/11 Bill? Is your servicemember going to use it?