Every year, I throw a small Halloween party for my daughter and her friends. We serve some Halloween-themed treats and make some Halloween-themed crafts. This year, I made a Halloween mix of songs that I thought would be upbeat and kid-appropriate but still fun for the adults who hung around.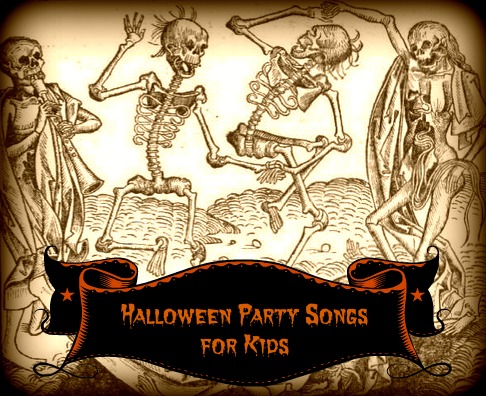 Calling All the Monsters by China Anne McClain
Monster Mash by Bobby "Boris" Pickett & The Crypt-Kickers
Witch Doctor by David Seville
Zombie Jamboree, by Harry Belafonte
The Time Warp, by Richard O'Brien, Patricia Quinn, Little Nell & Cast The Rocky Horror Picture Show Soundtrack
I Put A Spell On You, by Creedence Clearwater Revival Chronicle, Vol. 1 Rock
Purple People Eater, by Sheb Wooley
Werewolves Of London, by Warren Zevon
(You're The) Devil In Disguise, by Elvis Presley
Strange Brew, by Cream
Sympathy For The Devil, by The Rolling Stones
This Is Halloween, Nightmare Before Christmas Soundtrack
Superstition, by Stevie Wonder
Ghostbusters, by Ray Parker, Jr.
Thriller (Single Version), by Michael Jackson
Friend of The Devil, by The Grateful Dead
Witchy Woman, by The Eagles
If it were an adult party, I probably would have mixed in some slower songs. And I love a good creepy classical piece, like Saint-Saens's "Danse Macabre," but I wanted to keep things upbeat for the kids.
What would you add to the list?