Volunteering in the community is a value I want to share with my children. One of our annual traditions is joining Volunteer 4 Long Island's Thanksgiving effort to feed people who are homeless and under-housed. Before we feast on dinner at my Mother-in-Law's house, we feed the spirit–others and our own.
V4LI actually takes the meals and personal items and warm clothes out to the make-shift shelters where people without homes congregate.
We love working with V4LI because they find something meaningful for everyone to do, they have yearlong efforts so they make a deeper connection with the community, and everything they do is done out of a spirit of love.
My daughter (age 7) helps assemble packs of personal items and also works on the food line.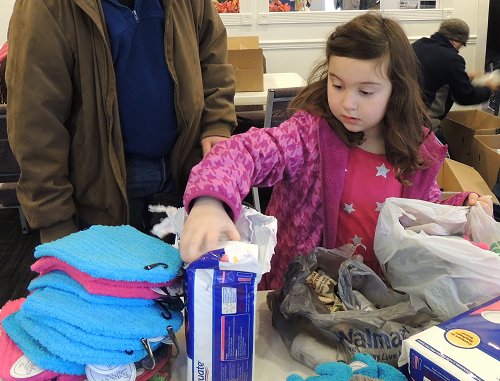 My eldest son (age 5) helps make cards that go out with the meals.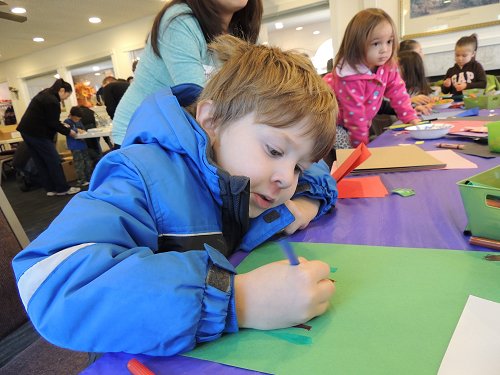 You are never too young to get in the habit of giving–there are tons of ways young children can volunteer and serve.
Share your ideas for #GivingTuesday and link up at Bloganthropy, an organization I co-founded with Debbie Bookstaber. In the spirit of #GivingTuesday, Element Associates, in partnership with Bloganthropy, is donating $1 for each link up to 100 links to Postpartum Progress.