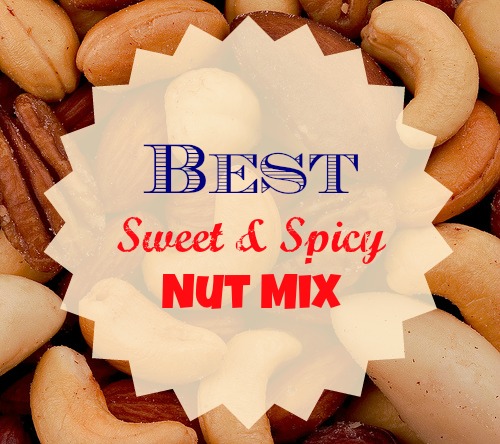 Looking for a new nut mix recipe for a party this weekend? If you like spicy nut mixes, this one is the best nut mix around! Many years back, a friend served this amazing Sweet and Spicy Nut Mix and I immediately begged for the recipe! She said that EVERYONE reacts this way and shared this with me.
"Best Sweet and Spicy Nut Mix"
Ingredients:
1 lb mixed nuts (unsalted)
3 tsp melted butter
2 T fresh rosemary
2 tsp dark brown sugar
2 tsp salt
1/4 tsp cayenne pepper
Directions:
Toast the nuts at 350 for 10 minutes.
Meanwhile mix the other ingredients.
When nuts are done, pour the butter mixture over them and stir. A really good way to mix it up is to put the nuts in a Tupperware container, put on the lid and shake!