We don't have an elf on the shelf mainly because I need another thing to do this holiday season like I need more stuffed animals in my kids' rooms. I have four kids ages 7 and under. If I can get them all in bed in time to watch an episode of Doctor Who on Netflix, I call it a win. The tooth fairy has almost forgotten her duties several times already and I don't think an elf of ours would fair much better. Seriously, parents…why do you want to make more messes for you to clean up…do you need more kids? Want to borrow one of mine?
My daughter thinks that if she wishes on a star Santa will send us one. Sorry kid, blame Jiminy Cricket.
Before you call CPS on me, however, my kids will not be deprived of this wacky new tradition because their classrooms have their very own elves.
I was a little surprised to find out that my kid's class had adopted (is that the proper EotS terminology? I am a newbie at this…) an elf. Let me be clear before I get fried in the flames of the Internet…I said, "surprised," not "incensed" or even "concerned."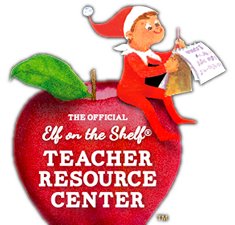 So, I did some research (i.e. I asked my friends on Facebook and looked at the first page of results in a Google search…totally New York Times standards of journalism going on in here).