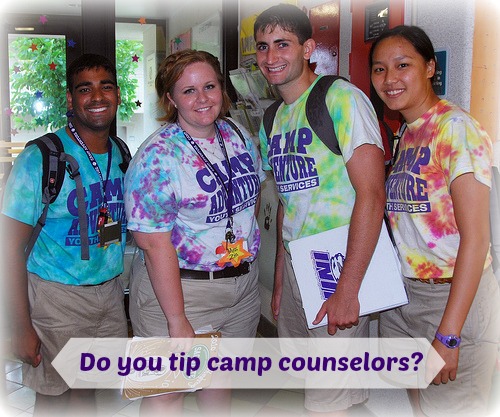 A question about tipping counselors created quite a stir on my personal Facebook page.
Tips and teacher gifts always seem to be a subject of great confusion for parents. I know some parents who tip everyone (counselors, private after-school teachers/coaches, bus drivers) and give a big teacher gift and others who do none and others who fall somewhere in between.
I lean towards tipping, especially teenagers who are working with my kids, because I was a young counselor once. I never expected a tip, nor would I ever treat a child differently based on this, but it sure was a nice way for a parent to say thank you.
The reason I was even asking was because my kids had only attended 6 days at that camp. If they had been there for 4 weeks, it would not have even been a question for me.
And then several of my friends, a few with experience as counselors themselves, and the former camp director for whom I worked as a teen chimed in and the conversation got quite heated! Read more