I'm a total theater geek. Heck, I MAJORED in Theater Studies in college. So, I am just incredibly excited about Disney's production of Into the Woods!
My husband played one of the princes in his high school's production so you KNOW there is going to be LOTS of fun singing going on in this house leading up to the release. For the record, my voice is no where near as good as my husband's but that just means I will sing LOUDER! My kids are too young to care that mommy can't carry a tune.
IN honor of this announcement, I broke out my mad photoshoppin' skillz…which, to give you an idea of my vocal talent, are probably superior to my singing abilities.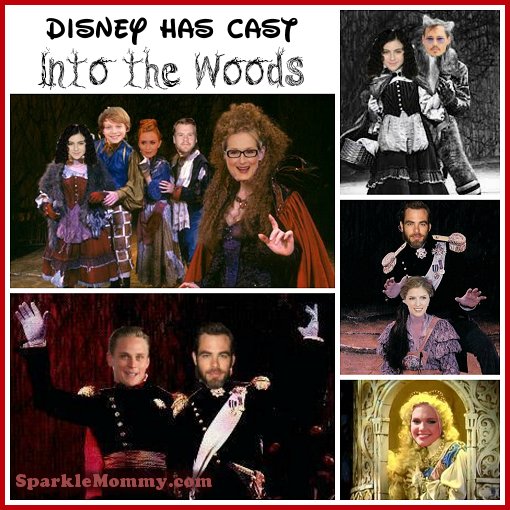 Anna Kendrick is going to rock this! What do you think–does Chris Pine have the chops? Will this be one of Johnny Depp's brilliant roles or one of his embarrassing disasters? Meryl Streep is frickin' Meryl Streep. Does the rest of the cast have what it takes?
Take it away, press release!