Talk about overkill…this entire challenge was in need of some serious editing.
First, the contestants head to the Coney Island Boardwalk. The episode is "An Unconventional Coney Island." Is there any other kind?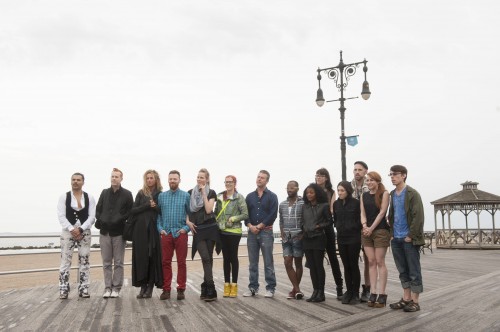 Once there, they find out they will be playing yogurt vendors with Yoplait Yogurt. They will be handing out free samples and the descriptive words from the public will serve as their inspiration. Already, that's one too many toppings on that sundae.
Oh, and they are assigned teams.