On the last episode of Project Runway, Tim used his Tim Gunn Save to rescue Justin. Fans have been dissecting the save and wondering whether it was truly merit-based, since Justin's output so far has been just middle of the road and his design for the Glamping Challenge was pretty bad. What happens in a challenge when a top contender makes a serious misstep?
That's on the minds of the designers, too. Bradon and Jeremy, in particular, have gotten a lot of love from the designers but have also found themselves on the bottom. Kate, on the hand, knows that she already has her second chance and that the save was never for her.
OMG! SHOES!
After a little introspection, we are whisked off to the offices of Marie Claire where the designers get to select shoes to inspire their designs.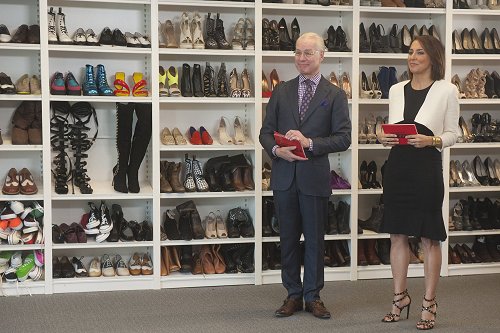 Marie Claire editor Anne Fulenwider explains that many readers say they get dressed "shoes first" and wonder "where are these shoes going to take me?" Read more