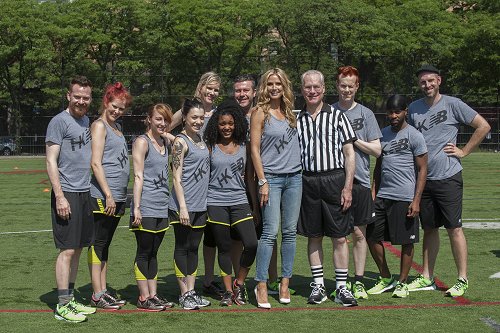 Tweet! Time to wake-up designers! It is the Heidi Klum New Balance challenge! What? Five hours of sleep is not enough for you to be fresh and ready to work for Heidi for free?
The designers are going to design activewear / workout clothes for Heidi Klum's New Balance line. First, however, they have to race in teams of two to win their choice of fabric and an extra hour of work!
Alexander says he hasn't exercised since 1876. OMG! He IS a vampire! I guess Alexander bit Helen, not the other way around. What a twist!