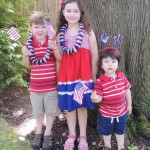 We had an amazing Fourth of July weekend out on the North Fork of Long Island, which is a great New York vacation area for families with young kids. At some point I will have to write up my North Fork favorites!
We are lucky enough that my in-laws have a home my husband's grandfather built there after World War II. There's plenty of bedrooms and we all pile in and enjoy the fun!
Since I go a little crazy with post-holiday sales (who can resist a $3 t-shirt? nobody, that's who!), my kids have about a dozen patriotic outfits. It wasn't even July 4th yet and my kids are decked out in red, white, and blue, complete with matching t-shirts for the boys.
Of course, themed outfits means picture time! I think all families have at least one parent who obsessively photographs the kids…right? Tell me this is normal, please.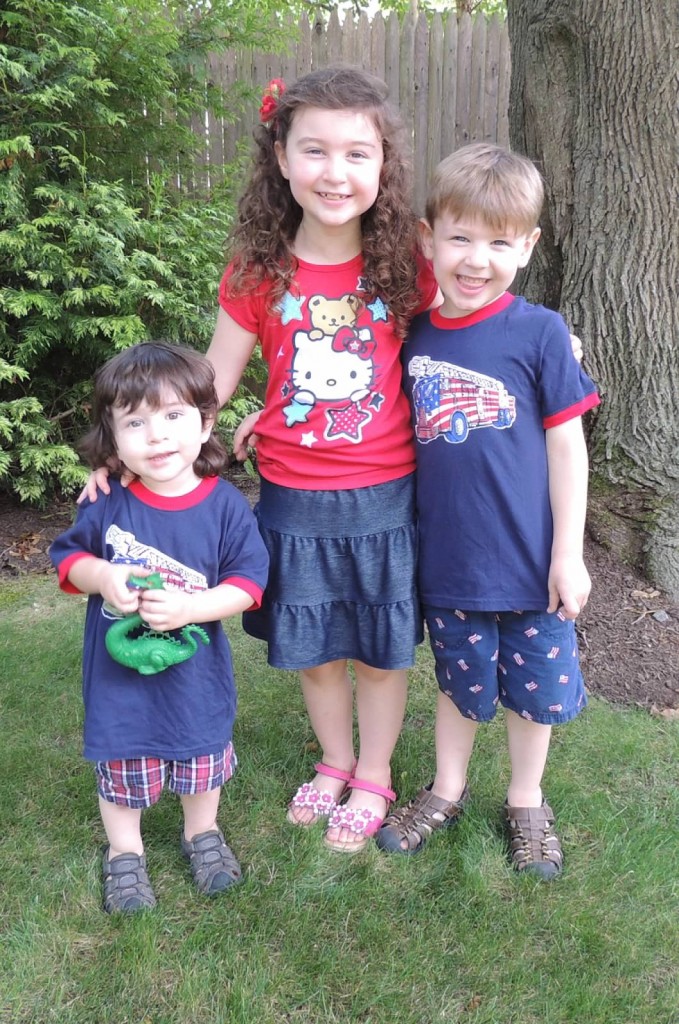 Our first night, we noticed there were fireflies everywhere! The kids had tons of fun chasing them around the yard and caught quite a few.