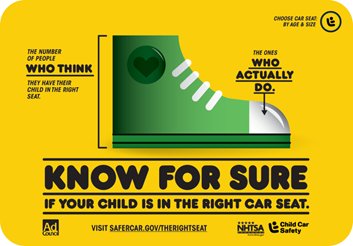 We all want to keep our kids safe.
I spend an irrational amount of time researching safe sunscreens, choosing stainless steel or glass containers for their food, and selecting organic foods whenever possible.
The most important and completely rational safety measure I take for my kids by far, however, is buying, installing, and correctly using the right child safety car seat.
Did you know that motor vehicle crashes are a leading cause of death for children age 1 to 13 in the USA? And that consistent use of the correct child safety seat in the car could cut fatalities by about half?
Are you sure that your child is in the correct seat? Sure enough to be his life on it?