I stumbled upon a new technique to use when my older two kids fight. I was somewhat inspired by this hilarious photo: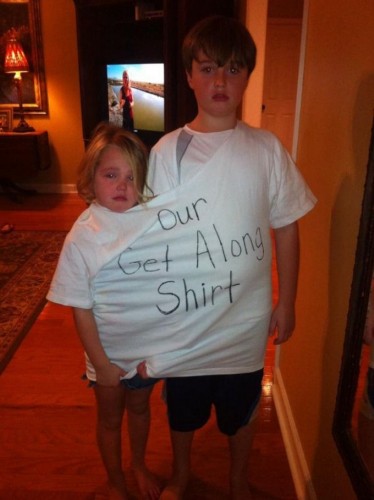 My first thought was, "at least I will be laughing so hard that I won't yell." My second thought was, "that will never work with my kids…they'll just keep fighting like a giant shirt cage match until they tear the thing apart."
Musing on the idea of enforcing physical closeness on fighting kids, I realized that the issue is more emotional than physical. Usually there is a barrage of misunderstandings and insults, then the yelling, before anything escalates to a physical conflict.